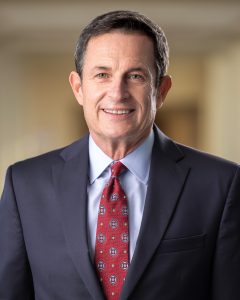 Brian Gragnolati
President & CEO of Atlantic Health System and former Chair of the Board of Trustees of the American Hospital Association
Brian Gragnolati is President & CEO of Atlantic Health System and former Chair of the Board of Trustees of the American Hospital Association. A nationally respected voice on the nation's most pressing health concerns, he regularly appears on CNBC, MSNBC and Bloomberg Radio and as a featured speaker at events such as the Aspen Ideas Health Conference, SXSW and World Hospital Congress.  With $3.5B in revenue and 18,000 team members, Atlantic Health System serves a region of 4.9 million people and cares for patients at over 400 sites of care, including Morristown Medical Center and Goryeb Children's Hospital.  Brian began his career as an emergency medical technician, a role that launched his lifelong commitment to improving the quality, accessibility and affordability of health care for all.
---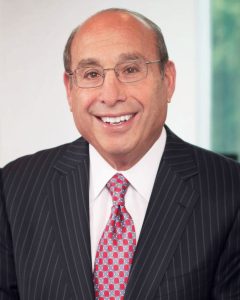 Barry Ostrowsky
Chief Executive Officer of RWJBarnabas Health
Barry H. Ostrowsky is the Chief Executive Officer of Barnabas Health, New Jersey's largest integrated healthcare delivery system that annually provides treatment and services for more than two million patient visits. He leads the system's initiatives in responding to the new dynamics of health reform. Mr. Ostrowsky is spearheading a system-wide endeavor to promote healthier living for employees and the members of our communities.
Prior to joining Barnabas Health, Mr. Ostrowsky was a Senior Partner in the law firm of Brach, Eichler. Throughout his career, Mr. Ostrowsky has been actively involved in many organizations. He is a member of the Board of Directors of the New Jersey Chamber of Commerce and was recently named a member of the Board of Trustees of Public Media NJ, Inc., operator of NJTV, New Jersey's public television network, and a Council member of the 2015 American Hospital Association Health Care Systems Governing Council.
Ostrowsky received an AB from Rutgers University and a JD from the University of Tennessee School of Law.
---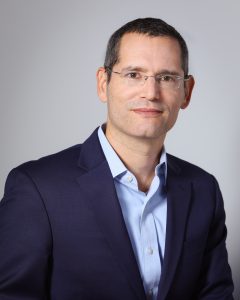 Nadav Kidron
Chief Executive Officer, President & Director Mr. Kidron serves as Chief Executive Officer & Director of Oramed Pharmaceuticals
Mr. Kidron serves as Chief Executive Officer & Director of Oramed Pharmaceuticals, which he co-founded in 2006.  Oramed is the first company to conduct Phase 3 trials under the FDA for oral insulin.
Mr. Kidron is an entrepreneur whose experience includes senior executive roles in a wide range of industries. He co-founded Oravax Medical as a joint-venture with Oramed and Premas Biotech and currently serves as the Chairman of the Board.  Oravax is dedicated to bringing an oral Covid-19 vaccine to market.  He also co-founded Entera Bio as a joint venture formed by Oramed and DNA Biomedical Solutions. He is a member of the IATI Board, and an international lecturer on Israel's entrepreneurial culture and the country's roots as an oasis of innovative ideas.
Mr. Kidron holds a bachelor's degree in law and an international master's in business administration, both from Bar-Ilan University in Israel. Mr. Kidron is a fellow of the Merage Business Executive Leadership Program and a member of the Israeli Bar Association.
---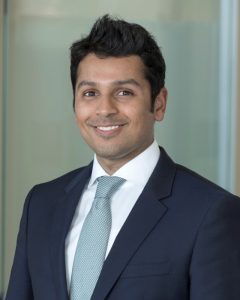 Fayyaz Mujtaba
Managing Director and Global Industry Analyst of Wellington Management 
As a member of the Health Care Team, Fayyaz specializes in the global medical technology, life science tools, and diagnostics industries. He conducts fundamental analysis on companies in these sectors and makes buy/sell recommendations to portfolio managers based on his findings and market conditions. He is located in our Boston office.
Fayyaz joined the firm in 2011 as a member of Wellington Management's Launch Research Associate program, whose participants, through a series of rotational assignments assist analysts and portfolio managers in conducting research and implementing their investment process. He has worked in the firm's Boston and Singapore offices rotating through multiple assignments, conducting fundamental research for financials, commodities, and diversified equity teams.
Fayyaz earned his BBA in finance and political science from Emory University (2011).