FINANCIAL HIGHLIGHTS
JCF'S investment policy and strategy are guided by our highly skilled Investment Committee, a team of veteran investment professionals. The members, who serve without compensation, select investment managers and establish reasonable benchmarks for each JCF investment pool. For the last five years, the performance of our investment pools has exceeded their benchmarks.
Prime Buchholz serve as consultants to the Investment Committee to insure that we explore all options and opportunities to insure prudent return on investments.
Grant Making Overview
Contributions for the year ending June 30, 2021 were $38M.
$44M in grants was distributed, of which $22M was from donor-advised funds.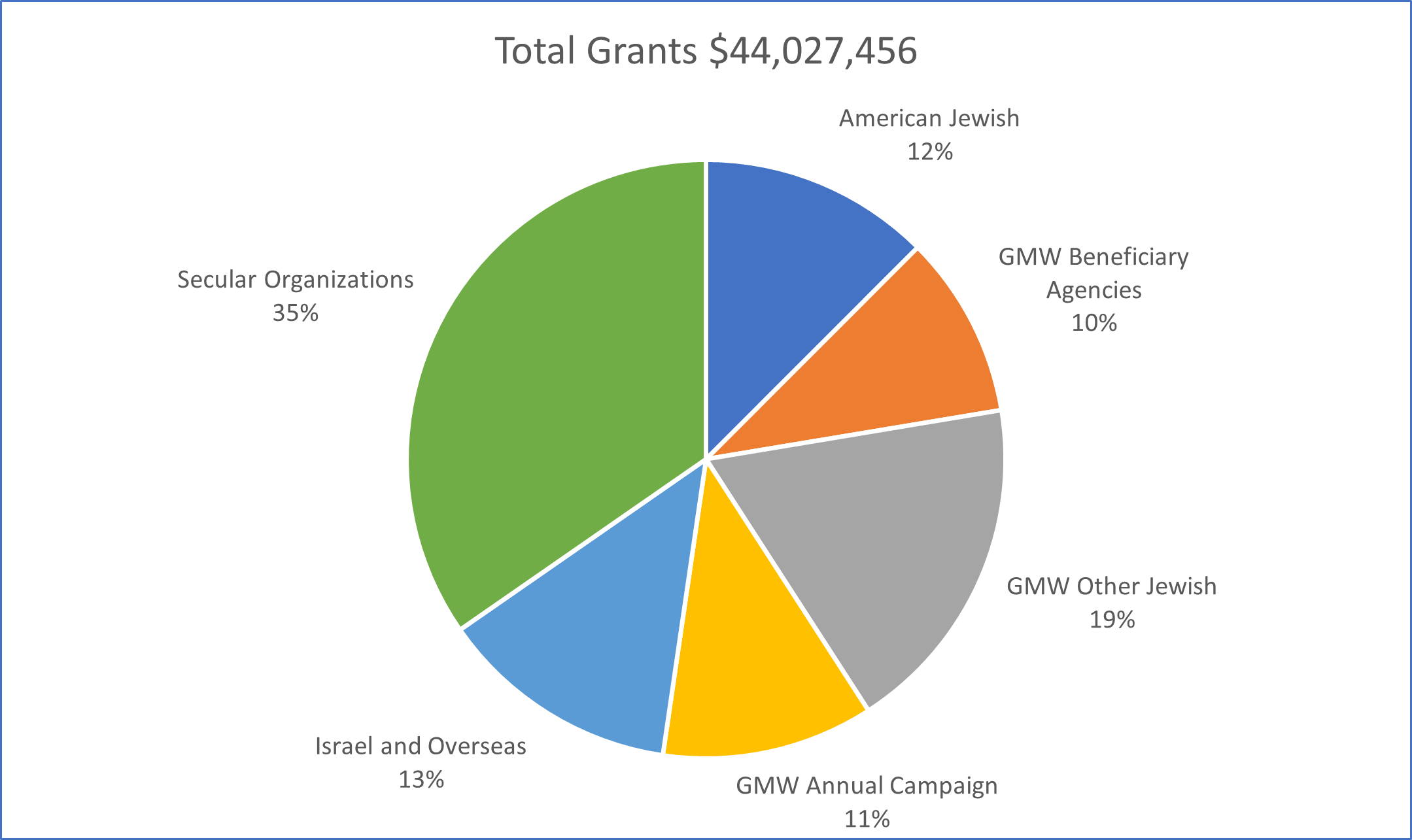 The breakdown between Jewish and secular grants is as follows: